Komar Research Center and Medical Laboratory Sciences will host a symposium on cancer development and scientific breakthrough in early diagnosis and treatment of cancer who is the cause of millions of deaths every year in the world. Each presenter will have 15 minutes to present their seminar and a follow-up 5 minutes for questions
Speakers:
Dr. Govan Ali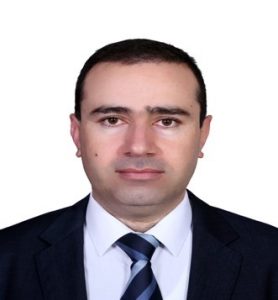 Dr. Govand A. Ahmed born in 1977. He obtained his M.B.Ch.B at the University of Sulaimani in 2002 and he obtained Ph.D. in 2013 in the field of Clinical Biochemistry. His research area of interests male infertility in relation to hormonal changes and sperm analysis.
Dr. Govand will present a seminar on "Cancer Information: Definition, Early Clinical Signs, Types, and Recommendations".
A summary of the presentation:
Cancers derive from single cells that have acquired the characteristics of continually dividing in an unrestrained manner and invading surrounding tissues
The division of normal cells is precisely controlled. New cells are only formed for growth or to replace dead ones.
Cancerous cells divide repeatedly out of control even though they are not needed, they crowd out other normal cells and function abnormally. They can also destroy the correct functioning of major organs.
---
Professor Dr. Shwan Rachid
Scientific Degree: Professor
Ph.D. in Molecular & Pharmaceutical Biotechnology  (2000) University of Wurzburg/Germany
MSc in Microbiology (1992) College of Science, and (1996) Frei University in Berlin
2000-2002 postdoc at Kaiserslautern University
2002-2004 postdoc at Braunschweig University and HZI center for infectious disease.
2004-2010 lecture and postdoc at Saarland University
2010 – 2011 College of Pharmacy, Sulaimani University, Head of Biochemistry Department
2011-2016 Dean of College of Science and Health, Koya university and head of the University research center, executive editor of ARO journal
currently vice president for the scientific affairs at Charmo University and head of the University research center, and lecturer at

MLS

/KomarUniversity.
Dr. Shwan will present a seminar on "Early Molecular Detection of Cancer Related Biomarkers".
---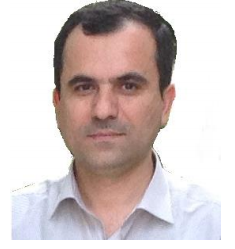 Dr. Dana Ahmed (MBChB, MSc, PhD)
Dr. Dana is a lecturer at Sulaimani School of Medicine and visiting Hematopathologist in Hiwa Cancer Hospital. He granted his MSc and Ph.D. degrees (2004, 2011) from Salahaddin University and under supervisions of two well-known pathologists, Professor Anwar Sheikha, and an American pathologist, Professor Michael Donald Hughson, that now heading the department of pathology at Shorsh Pathology Department.
Dr. Dana is an active member academic staffs in the department of pathology and taught hematology and laboratory lectures to medical schools for the last 15 years.
Areas of interest known to Dr. Dana are Immunophenotyping techniques in cancer diagnosis and malignant hematopathology. Published related research papers and other about to publish all were related to hematology and cancer incidences and diagnoses techniques.
Dr. Dana will present a seminar on "Recent Data on Cancer Patients from Hiwa Oncology Hospital".
A summary of the presentation:
Cancer is a grave disease and causing cause dreadful states both in the psychology and general health. Precise data is not available for most of us, many just concluded that cancer is increasing, that is for sure not based on any registration issues. Hiwa Hospital regarded as the only dedicated center to receive and manage cancer patients in the city of Sulaimani and surrounding areas.
According to the data collected during the past 6 years that analyzing more than 11,000 admissions; cancer incidence in approaching surrounding countries incidences but certainly is below that reported in the developed countries (Like the US and Europe). Another finding is that the list of the most common tumors in our community not like that of other areas. Possible changes in risk factors and response of our bodies to continuous potentials are the causes. More research projects demand to answer many questions that will arise in response to the problem of cancer here in Sulaimani.
---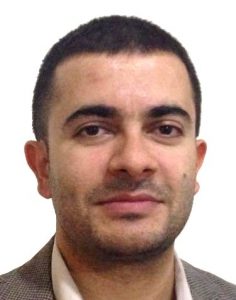 Mr. Alan Ahmed
Alan Ahmed joined the Department of Medical Laboratory Science [MLS] at Komar University of Science and Technology [KUST] in 2015 as MLS department Coordinator. In 2013, he received MSc Degree in Biochemical Engineering from the University of Birmingham, UK. Alan Ahmed has more than ten years of experience in governmental hospital laboratories and he has worked efficiently in almost every single laboratory sections.
Furthermore, he delivered laboratory course lectures to graduate learners. Quality advancement of both healthcare services & entire relevant personnel's attitude has always been on the top of Alan Ahmed's priority.
Qualifications:
MSc in Biochemical Engineering
BSc in Biology
Technical Diploma in Clinical Pathology
Mr. Alan will present a seminar on "Principles of Devices and Biomedical Tools for Cancer Detection".
---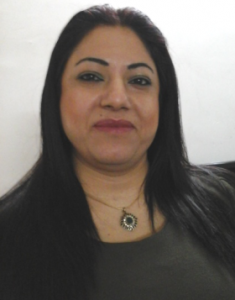 Dr. Heshu Rahman
Dr. Heshu Sulaiman Rahman is a lecturer and chairwoman at the Department of Medical Laboratory Sciences (MLS), College of Science in Komar University for Science and Technology (KUST). She has obtained her Ph.D. from University Putra Malaysia in 2014 in the field of Hematology and Clinical Pathology. She was awarded best Ph.D. thesis award at the University Putra Malaysia in the year 2014.
Her research areas include the development of alternative treatments for cancers and nanoparticles development for drug delivery. The nanoZER (WO2014/123406 A1) is one of the products of her research. She has published more than 60 articles, produced 6 patents and received 10 awards including Gold, Silver and Bronze Medals.
Dr. Heshu will present a seminar on "Using of Natural Dietary Plat Metabolites to Reduce the Cancer Susceptibility".